Wednesday, February 1st, 2017
---
9:45 pm
- Of Albin Grau
F.w. Murnau was the great director of the all-time classic 'Nosferatu' in 1921, everybody knows that. But what is surprising is how little direct influence he exerted on the entire project. The idea (as much as 'rip off Dracula' can be called an idea) came from Albin Grau, officially credited producer and production designer. Grau it was who drew up the first drawings of Orlock which are immediately recognisable.



Grau's Nosferatu

Grau was an artist and architect, but also a life-long student of the occult. He belonged to or was reputed to have belonged to numerous such societies. In 1925 he attended an international conference in Germany whose attendees included Aleister Crowley and Leah Hirsig. By 1925 Crowley had so torn the world of occult societies that his very presence caused chaos. The Pansophical Lodge, of which Grau attended as a member was split violently apart by those who accepted and wished to follow Crowley's Thelema and accompanying Book Of The Law, and those who rejected it. The following year the Pansophical Lodge would cease to exist entirely. Those following Crowley formed the Fraternitas Saturni instead. Grau's position seems rather non-committal; while he did join Fraternitas Saturni, he rejected the chance to Chair the organisation and resigned all of his Lodge titles, while continuing to contribute to the society's magazine. Titles were a big thing in such societies, indeed they could be said to be almost the entirety of it. You form your secret society, you create special levels of attainment, each level having its own encoded communication only understood by those deemed worthy to have ascended. If we assume that magic(k), demons and invocations are entirely nonsensical (and it seems safe to do so), then getting to the top of the boys club is about all that is left. Scientology also largely works on this principle, incidentally. All the rest is just romanticism and fantasy; the kind of thing I endorse and defend here regularly. Crowley's chief practical application to my eyes would be in his 'sex magick'. There is no more powerful sensation available to a human being than an orgasm, but it can be intensified still further through the engagement of the mind. Why do people 'talk dirty'? Because it intensifies everything, increases the anticipation, takes you beyond the boundaries of mere physical coupling. If in the moment, helped perhaps by drugs and alcohol, you want to imagine demons swirling around your head, that your sexual act has gone beyond the realms of mere humanity, that you are in some way transgressing the very fabric of decency, then so much the better. How much greater is that moment of intensity going to be when it is attained? And if in the build-up to this you want to run around in velvet cloaks drawing magic symbols, then why the hell not? That it's secret, that it's in some way forbidden is only going to increase the allure. And it was very much forbidden; Fraternitas Saturni was outlaw by the Nazi regime in 1936 and Grau had to flee to Switzerland under threat of prosecution. But this is all later... back to 1921.

Grau designed the entire look and feel of 'Nosferatu'. He also bankrolled it. He founded the company Prana Film specifically to produce and distribute occult films. 'Nosferatu' was the first of these, and also the last. Following the film's release it was subject to legal action by the estate of Bram Stoker. To escape this action, Grau had to declare the company bankrupt. All prints of 'Nosferatu' were then ordered destroyed, but a few survived and in time were circulated to help the film attain its cult status. Even the best modern restorations are from poor quality stock, often copies of copies, and so even the very best restoration now available will never compete on clarity with other films of the silent era nw being restored. But then 'Nosferatu' was never about clarity.

Henrik Galeen was hired to write the screenplay, already storyboarded in great detail by Grau. Galeen had previously written and co-directed 'The Golem', another classic of German cinema which itself contained occult themes. What was left to Murnau was to deliver the already realised project, chiefly through directing cameraman Fritz Arno Wagner, and precisely controlling his actors, all the way down to the use of a metronome to keep them to time.

F.W. Murnau's 'Nosferatu' could thus be more correctly amended to Albin Grau's 'Nosferatu'. 'Meta-fictional' accounts of all the production staff and actors of 'Nosferatu' can be found in 2000's 'Shadow Of The Vampire', where Grau is played by Udo Kier.
Tuesday, January 31st, 2017
---
7:09 pm
- Bo Hansson
Writing here has become something that I tend to save up, thinking week after week that I really must get around to writing up all that has happened until it becomes a large and arduous task that is daunting to begin. It would serve me better to post shorter bits more regularly, which I shall try to do henceforth.




Inside the cd booklet for Bo Hansson's 'Sagan Om Ringen' there is an incredible picture of him sitting outside somewhere in rural Sweden playing the organ, around 1969/70. A meadow spreads out before him, leading to a hill covered in tall pines. He seems to be glancing off into this vista as he plays. The whole is captured in a romantic sepia, and it speaks to me for many reasons.

The first is the unconventionality of life, the 'bohemian' attitude. Why not play your organ in a summer meadow? I rather like this. Just as one should not, as a man of respectable society, paint his toenails and wander barefoot through country streams. But I do. I do it because I want to. Why place limits on yourself, especially if those limits come from others?

The second thing that speaks to me is the scenery itself. This is in Sweden, but there is a scene which looks almost exactly like this near Abbey St Bathans, on the way to Edin's Hall Broch where I have walked many times. The shape of the hill, the way the trees grow upon it, thin and upright, it's the same.

The third thing is romanticism. This is a very complex topic and I can touch on it only very lightly here. Oxford defines it as a) 'conducive to or characterised by the expression of love and b) Of, characterised by, or suggestive of an idealised view of reality. And that, right there, is the one and only way I have ever wanted to live my life.

A few final things to note in the photograph. He sits a packet of cigarettes on top of the organ, and below it a glass of wine. He has with him a rather formal looking chair, but he is not sitting on it. He is actually sitting on a plank of wood which is stretched out across the arms of the chair.


6:41 pm
- Langton's Long-Lost Dead and Other Tales
Monday, January 2nd, 2017
---
8:00 pm
- The Musical Mindscape
It's time for the third year of this thoroughly pointless exercise... listing the top 100 tracks by play count in itunes. Has much changed? Does any of this say anything about anything? Let's see.

(last year's position in brackets)
100 (67) Accept - Thunder And Lightning
99 (66) Uncle Acid & The Deadbeats - Poison Apple
98 (-) T.Rex - Summer Deep
97 (-) The Stooges - Penetration
96 (95) Stiff Little Fingers - Wasted Life
95 (64) The Skids - Into The Valley
94 (94) Silver Sun - Gossip
93 (91) Sex Pistols - Bodies
92 (61) Ramones - I Don't Wanna Go Down In The Basement
91 (60) Ramones - Blitzkrieg Bop
90 (59) Purson - Spiderwood Farm
89 (58) Primal Scream - Long Life
88 (-) Placebo - Days Before You Came
87 (89) My Dying Bride - Cry Of Mankind
86 (57) Julian Cope - Torch
85 (-) Jonny Hardie - The Buzzard
84 (-) Jackal - How The Time Has Flown
83 (86) Howlin' Wolf - Smokestack Lightnin'
82 (56) Hinds - Castigadas En El Granero
81 (85) Guns N' Roses - It's So Easy
80 (84) Groundhogs - Cherry Red
79 (54) Fidlar - Paycheck
78 (53) Ex Hex - Waste Your Time
77 (52) Ex Hex - Beast
76 (77) Dr Feelgood - Back In The Night
75 (51) Darkthrone - Witch Ghetto
74 (-) The Damned - Neat Neat Neat
73 (50) The Clash - Wrong 'Em Boyo
72 (75) Chuck Berry - Maybelline
71 (49) Can - Mushroom
70 (-) The Boo Radleys - Everything Is Sorrow (Grantby Remix)
69 (-) The Boo Radleys - Fortunate Sons
68 (-) Bo Hansson - Lothlorien
67 (-) Blur - Far Out
66 (47) Aphex Twin - Flim
65 (45) Accept - China Lady
64 (-) The White Stripes - Girl, You Have No Faith In Medicine
63 (97) T.Rex - Jeepster
62 (63) Sex Pistols - EMI
61 (62) Sex Pistols - Holidays In The Sun
60 (43) Public Image Ltd - Deeper Water
59 (42) Motorhead - I'll Be Your Sister
58 (-) Manic Street Preachers - Rock And Roll Music
57 (-) Julian Cope - Doomed
56 (-) The Jesus And Mary Chain - You Trip Me Up
55 (-) Iron Maiden - Prowler
54 (87) Iggy Pop - Sixteen
53 (41) Fidlar - LDA
52 (40) Buzzcocks - Ever Fallen In Love (With Someone You Shouldn't've)
51 (71) The Boo Radleys - C'Mon Kids
50 (46) Alternative TV - Why Don't You Do Me Right
49 (44) Sex Pistols - Pretty Vacant
48 (35) Myrkur - Nattens Barn
47 (-) The Jesus And Mary Chain - In A Hole
46 (-) Guns N' Roses - Right Next Door To Hell
45 (55) Generation X - Ready Steady Go
44 (32) Fidlar - Cheap Beer
43 (29) Buzzcocks - Love Battery
42 (72) The Boo Radleys - Annie And Marnie
41 (48) The Beatles - I Want You (She's So Heavy)
40 (38) Ash - Lose Control
39 (28) World Party - Is It Like Today?
38 (-) The March Violets - Walk Into The Sun
37 (34) Ken Boothe - Artibella
36 (-) The Jesus And Mary Chain - My Little Underground
35 (31) Ex Hex - Radio On
34 (37) T.Rex - Childe
33 (27) The Modern Lovers - Pablo Picasso
32 (26) Johnny Thunders & The Heartbreakers - Chinese Rocks
31 (22) Hollywood Brats - Sick On You
30 (21) Fidlar - Max Can't Surf
29 (30) The Clash - I'm So Bored With The USA
28 (20) The Castaways - Liar Liar
27 (19) Brian Eno - Golden Hours
26 (36) Sex Pistols - No Feelings
25 (23) Nu-Matic - Hard Times
24 (-) The Jesus And Mary Chain - Taste The Floor
23 (16) Guns N' Roses - Down On The Farm
22 (25) Guns N' Roses - You're Crazy
21 (12) Purson - Leaning On A Bear
20 (10) Fidlar - Gimme Something
19 (9) Buzzcocks - Everybody's Happy Nowadays
18 (18) The Velvet Underground - I Heard Her Call My Name
17 (14) The Stooges - Search And Destroy
16 (65) The Sonics - Have Love Will Travel
15 (7) Sex Pistols - Submission
14 (8) Buzzcocks - Love You More
13 (11) Motorhead - Limb From Limb
12 (33) The Flamin' Groovies - Shake Some Action
11 (24) Ex Hex - Waterfall
10 (5) Buzzcocks - I Don't Mind
9 (15) The Boo Radleys - Get On The Bus
8 (13) Stiff Little Fingers - Suspect Device
7 (6) Motorhead - Ace Of Spades
6 (3) Accept - I'm A Rebel
5 (17) Sex Pistols - God Save The Queen
4 (4) T.Rex - Diamond Meadows
3 (-) The Jesus And Mary Chain - Taste Of Cindy
2 (2) Sham 69 - Borstal Breakout
1 (1) Eddie & The Hot Rods - Do Anything You Wanna Do

It's getting harder to break into the list, with only 21 tracks appearing that weren't on the list last year, compared to 38 making an appearance last year. The top 30 or so feels particularly stuck - the play numbers there are high enough to make it a formidable barrier for any new song to catch up.

Number of plays of top track
2014: 22
2015: 25
2016: 27

Number of plays needed to reach top 100
2014: 8
2015: 10
2016: 11

Total songs
2014: 4879 (12.9 days)
2015: 9677 (27.5 days)
2016: 18,989 (55.2 days)

Number of songs played at least once
2014: 2236 (6 days)
2015: 3937 (10 days)
2016: 4803 (13 days)

Number of songs never played
2014: 2643 (6.8 days)
2015: 5740 (16 days)
2016: 14,186 (42.2 days)

All of which suggests that I need to calm down on the music acquisition front and get around to actually listening to it. Reaching the storage limit of my ipod should level that out in the year ahead...
Thursday, December 29th, 2016
---
5:36 pm
- In Edin's Hall
Wednesday, December 28th, 2016
---
4:53 pm
- Sullen Scottishness In The Silver City
Sunday, December 25th, 2016
---
11:56 pm
- White Russian
Once again much time has passed since these events and their writing. This story actually dates back to October, though the words have remained written in my head since then and only required the smallest of effort in typing them out. Somehow even this small effort has seemed beyond me these past months.
(
White Russian
Collapse
)
Monday, November 14th, 2016
---
3:34 pm
Thursday, October 20th, 2016
---
11:49 pm
- Glasgow
"Platform... 14... for the.. 9.. 15.. service to... Glasgow Queen Street... calling at...."

Under the giant boards of Waverley, which proclaim the same information in yellow lights, onto platform 14 and onto the train. I'm in comfortable time, the information boards on the train haven't even sprung into life yet. I'm in my seat, I'm on time, I'm being sent to Glasgow for a seminar in place of the Chief Executive, and I've totally, totally got this.

After a while the displays spring into life. My headphones provide an opportune break just in time to hear

"This train is for.... Dunblane... calling at..."

I shoot up from my seat like a meerkat in danger. I look around me in confusion, some people are looking back. Then in a straight line and without hesitation, I run off the train. But this is platform 14, the announcement was for platform 14, the boards said platform 14... what's going on? It seems that Waverley is so over-capacity these days that they often stop two trains at the same platform. If I'd reached platform 14 and kept walking all the way to the end of the train, I would have found a second train. The Glasgow train. My train. It left a few minutes ago.

But it's fine. Trains to Glasgow from Edinburgh run constantly, I just move a few platforms over and get on another one. I settle into my seat again, then think about checking what my new arrival time will be. I look it up on my phone with dawning horror. This is the train to Glasgow Central; on foot just a few minutes from Queen Street, but a completely different railway line, and a considerably longer one. New arrival time is 11am, and the seminar begins at 10.30. I'm up like a meerkat again and off the train. Men in security vests are beginning to take a distant interest in why a strange man is running on and off of trains. Finally I find another for Queen Street, and it will arrive at 9.15; 15 minutes to get myself from the station to the venue.

This train is a busy one and there are no seats left that don't involve sitting next to someone. I nip into the toilet, a new fancy modern one. The first thing I note about it is that there is no manual handle, it operates only through three electronic push buttons marked open, close and lock. Perhaps it's just that I've been working through my Jacque Tati box-set, but I'm no great believer in putting everything into the hands of technology. While I'm inside I also note the strange layout. It's built onto a corner, two flat walls and one rounded, like a quarter of a circle. The control buttons are on one of the flat walls, the actual toilet on the other. It's out of reach of the buttons, which is a little strange. What if the door was to come open for any reason? You'd have to get up and cross the floor to get it closed again. Then I realise the position of the toilet is such that if the door ever did open for any reason while you were sitting down, the door would open wide and leave you sitting facing the entire carriage. People have nightmares about this sort of thing, why would you have a toilet seemingly designed to facilitate just such a nightmare?

There's a single seat on its own, no second seat attached to it, and it's by a window. That's the seat for me. It's also just next to the toilet, behind it on the back wall. I'm facing the entire carriage, but at a good distance. Sitting here is actually very similar to the position you would be sitting on the toilet if the door opened, but with your trousers pulled up. With the train in motion, a pair of Chinese tourists come up to use the facilities, a husband and wife of maybe around 50. The woman is immediately struggling with how to get the toilet to open and close. After much fiddling in full view of the carriage behind her, people begin to point and gesture, mimicking the pressing of buttons on a wall. The husband is trying to interpret these. I'm sitting right by the buttons so I silently assist by pressing the open button. The door comes open and they both look very pleased, although appear to have no peripheral vision whatsoever and are completely unaware someone has done this for them. The woman goes in while her husband stands outside. The door closes, but I see that the 'lock' light doesn't go out. She figured out how to close the door, but she hasn't realised you have to lock it. But at least her husband is standing right outside, so it's not like anyone is going to come up and press the button. He keeps a fierce guard, turned toward the sea of faces in the carriage. He's having no nonsense here. But he's forgotten something, and that something is that all the carriages are connected, and also that not all carriages have a toilet. In the blink of an eye the interconnecting door just behind me has opened, and a woman comes through. She's here for the toilet, and she immediately spies that the lock light isn't on and presses the button. The husband has his back to this whole thing for the 1.5 seconds it takes to unfold, but is soon alerted by his wife shouting.

He turns around, crying "No no no!" and waving his arms. The door is 3/4 open and the poor woman is now in just that nightmare situation I envisioned earlier. I can't see her from where I am, but I can see the expression of every single person in the carriage who are faced right at her, like sitting beside a cinema screen and watching the audience reaction without being able to see the film. Some grow wide-eyed and look away. Some put their hands to their mouths and try to suppress the laughter. I think there is a good deal of empathy. The husband has come up with a less than ideal plan. Rather than hitting the close button, he has decided to attempt to wrestle the door. He's grabbing onto it, trying to prevent it opening any further. Just a second ago this was an uneventful journey through the flat coal country of West Lothian, but now I've been transported into a Buster Keaton short. The woman who is the unintended cause of all this sees what has happened and naturally wants to help atone for the situation. She also tries to grab the door, but this puts her in such a position that she is now staring straight in at the wife on the toilet. The man kind of growls and gently pushes her away. She decides to get out of there and exits the carriage where she came in. After what seemed like forever but was probably only about 20 seconds, I presume the woman must have got up and pressed the close button, leaving the flustered husband looking at a solid barrier once more. He turns around to face the carriage. Everyone looks away.

When it comes to directions in an unfamiliar place, it's best to keep it simple. Don't worry about the shortest route, take something easy to remember that doesn't involve many changes. From Queen Street Station you're straight onto George Street; I take that until I reach Campbell Street. Take Campbell Street until Bothwell Street, then I only have to turn right for a few hundred yards and I'm there. So those are my directions; Campbell, Bothwell. The shorter walking route is to go down Nile Street as far as Drury Street, take Drury Street onto Renfield Street, then turn onto Renfield Lane until you reach Hope Street. Then you can go down a little further to Bothwell Street. You'd save a couple of minutes this way, but Nile-Drury-Renfield Street-Lane-Hope-Bothwell lacks the simplicity of Campbell-Bothwell.

I begin walking, and straight away someone has spoken to me. I take out the headphones and ask "What's that?". She repeats herself, she's making some remark about how she's silly for having stumbled in the street. In Glasgow people talk to each other. This would never happen in Edinburgh. In Edinburgh if you stumble in the street you quickly scuttle off hoping no-one has noticed, and that your standing and reputation won't be adversely affected. In Glasgow you remark upon it to the nearest stranger, and encourage them to laugh with you at how silly you've just been.

I arrive at the venue, and go up in a glass lift that looks out over the vacant building site opposite. This is a very particular sort of a seminar, in fact you are only able to attend if you're very senior management. I am but middle management, but the chief exec has lied to the organisers and told them I'm head of IT for the charity. Which is sort of true in its way.
"It's going to be all pinstripes", I lamented. She says it's the charity sector, it's more likely to be Jesus sandals with socks. But as the lift opens and I'm shown into the room, it's wall to wall pinstripes. And me. Who is wearing a faux snakeskin jacket with fluffy fur in between the leathery patches. In retrospect I suppose this outed me right away. Certainly they were deeply suspicious from the off. I had the usual chat from one of the organisers, who was I, where was I from, what did I do. I even had some good chat about the challenges facing the organisation, and how we were looking at meeting them. Strategic shit. Pinstripes love that stuff.
"So you've come straight from Edinburgh?"
"Yes, but actually I've come from the Borders before that"
We then go into the standard I've-been-to-the-Borders-once-and-I-know-everything-about-it routine.
"So you'll have got the train in from Galashiels?"
This is everyone's picture of the Borders, it's Gala, Hawick, maybe Peebles at a push. Mill towns and rolling farmland. Not the Lammermuirs, not the tiny single-track roads over lonely peaks rising as high as the Pentlands. They don't know my world exists, and they don't believe that it can. Having established that the train line is a 45 minute journey from me by car and not a travel option, he asks something very odd indeed.
"So do you cycle?"
"What, to work?"
"Yes"
"Well... no." Almost apologetically I add "it's 35 miles from Edinburgh".
"I had a group of execs down there for a cycle event. They loved it, it was great."
I nod and half-smile. Is this a test? How do I politely say while I'm sure your day on the Border Abbeys Way cycle path around the flat central Borders was simply spiffing, it's not a viable example to suggest I should undertake a 70 mile round trip five days a week over a route described by a cycling website as "very hard", adding "rising to some 1200ft (365m) this is a ride which is best undertaken in fine summer weather as it is very exposed on the hill tops."
If this was a test, I've evidently failed it as he simply goes off and talks to someone else.

The presentation is by a former police officer on data security, which is another area I will be looking after for the charity. He talks almost non-stop for a couple of hours, but it's actually fascinating. He explains how viruses, phishing scams and malware operate. He gives examples of people setting up portable wi-fi hotspots in popular coffee houses and calling it "Costa Free Wi-Fi", then harvesting the information from everyone who connects to it. There are tales of drones flying over busy streets with high definition cameras to capture credit card numbers, pin codes and all sorts. At the beginning we are asked if anyone has experience of being hacked, and one woman says yes, it's just happened to them and caused a lot of trouble. As he goes into advice on how to avoid this, she is constantly vocalising "oh I never do that", or "oh I don't bother with that, it's too much hassle". The presenter does well to keep a patient, smiling expression that nevertheless still manages to convey "that's why your charity is the only one here being hacked, you bloody fool."

The stories keep getting better. Now we're onto data being sold on "the dark web" and used for blackmail. An American site called Ashley Madison was quite successful over there. It was an extra-marital dating site to put it politely, using the tagline "life is short, have an affair". They had a lot of sign-ups. Then they got hacked, all the personal details of their clients was stolen and sold, and those men and women started receiving phone calls demanding money or their partners would be informed. But data isn't just sold once, it's sold many times to many people, leading to many sets of demands. Size is also no factor, such viruses or malware are absolutely indiscriminate, they are programmed only to find a weakness, any weakness, anywhere, and exploit it. A Glasgow hairdresser fell victim and found all the data deleted from his servers. Unfortunately it was a hairdresser in which all appointments and payments were made online, and it was brought to a grinding halt. He received a demand for a few thousand untraceable pounds to return his data. He paid it, and he got his data back.... corrupted and useless.

It was a great presentation, so at the end I go to tell him that. He says thanks... and then goes straight into talking to someone else. I've been rumbled here, then. The class system in full effect. You are not one of us, kindly leave. I'm glad to oblige. I end up in the glass lift with "oh I don't do that" woman. She tells me she was late in arriving because she got lost on her way from the station.
"Well all you have to do is turn up Campbell Street and..."
"Oh I'll never remember all that", she says after I declare that one single piece of information, and announces that she's going to get a taxi.

In the Glasgow Fopp I'm looking around to see if they have 'Two Years At Sea' on DVD. Online it's rarely under £10, but I've decided that any similar amount here and I'll pick it up. It's a beautiful lie, the film, from one of the makers of 'A Spell To Ward Off The Darkness'. It follows (in grainy black and white) the life of a man living alone in a remote area of Scotland, doing strange things like hoisting a caravan into a tree to use as a treehouse, or making his own raft to go afloat on an unsuitably small pond, while also spending a good deal of time walking around or sitting by the fire. The lie is that the choice is very selective, that this man actually has not only a phone, but a computer with internet. It is not quite reality, but neither is any film. As soon as you point a camera at a subject you begin a narrative of your own choosing, you impose upon it your own tyranny of selection. There is an element of truth in most lies. The DVD is there on the shelf in the documentary section. When I slide it out, it has a £3 sticker on it.

"Oh Glasgow gave me more than it ever took away..."

**

When we were all sat up in that glass office at the top of the glass lift, one of the hosts said that when he tells everyone where he works, he just says it's next to such and such. He doesn't actually say "such and such" of course, he says a specific thing, I just can't remember it. Everyone laughs except me. I have no idea what he's talking about. This is because I know nothing about Glasgow. The thought occurs that I have probably spent more time in my life in Los Angeles than I have in Glasgow. You may wonder how that can be the case. Let me tell you.

I was introduced to Glasgow in the worst possible way; through football. Rangers and Celtic would come to Tynecastle, and initially I thought Rangers fans carried union jack flags because Rangers colours were blue and white and red. And I thought Celtic fans carried Irish flags because their colours were green and white, and although I conceded I had never seen them wear the third orangey colour at any point, I was satisfied enough in my young mind that it was as simple as that.

In time I would start to go to away games, and these were my first trips to Glasgow. There was Partick Thistle in Maryhill, Rangers in Govan, Celtic in Parkhead. There was also Hampden of course, in Mount Florida, but that was a rare occasion. Mount Florida is not a bad area, although admittedly a group of us did get lost after the 1996 Scottish Cup Final and ended up in the middle of some tenements being chased by a group of neds. I first went to Hampden when it was the old Hampden, that huge terracing, the impossible size of the place. The feeling of awe and reverence that comes from a place that still and probably always will hold the record for largest ever football crowd - 149,415 people for Scotland V England in 1937. In its new incarnation it's not that much of a stadium to be honest. But as I say, visits there were rare.

Partick Thistle was not a bad jaunt, a nice little stadium and after they built that overly-ambitious new stand, quite a pleasant one to watch a game of football. Maryhill is not a great area, those giant tower blocks rising behind the goals. My chief memory is of the supporters buses driving along a street lined with kids, most of whom looked about 12, who gathered to show the finger as you passed, and occasionally to pelt the bus with stones.

Next up the awfulness ranking was Ibrox. I remember those terrible little pubs that you always get in Glasgow, that stand out on their own, where you can't see the inside from the outside, and you only realise after you've walked in that you've made a mistake. At the game the away fans were given a portion of the lower deck, meaning you had Rangers fans to both sides of you, and more significantly, above you as well. Sitting below them you'd have chunks of food and cups of juice, tea and bovril rained down upon you. You'd be spat on from above. The police stewards would stand and watch and take no action, people would be almost pushing them aside to hang further over the railings to get a better gob at you. And then the songs. Rangers fans are absolutely single-minded in the things they like to sing about.
"We're up to our knees in Fenian blood, surrender or you'll die"
Every song, literally every song. Often it was just tacked on, like they literally can't help themselves;
"We are Rangers, super Rangers
No-one likes us, we don't care
We hate Celtic - Fenian bastards"
and
"Simply the best
The 1st Battalion of the UVF"
It was like a sickness, a sad show of some alternate reality. Rangers fans are far worse than Celtic fans, Celtic fans are at least singing about their heritage, Rangers fans are just singing about how they're racist, bigoted idiots and proud of it.

But what about Celtic? The fans were a little better, but not all that much. And in terms og Glasgow it was the heaviest nail in the coffin for me. The buses pulled up at a desolate patch of waste ground that was used as a matchday car park. If you brought a car, you were likely to be approached by some kids who would ask for money to "mind your motor". If you paid them nothing happened, if you didn't, they trashed your car. One probably apocryphal tale went about the Musselburgh Hearts Supporters Club:
A Hearts fan who had fallen victim to smashed car windows in the past drove his car through to Glasgow for the Celtic game. He was approached by the same group of kids who asked for money to mind his car.
'Right ye wee bastards, ye mightae goat ehs wi this the last time, bit this time ah've goat ma dug in the car, and if youse touch that windae he'll be oot an at yez. So stick that in yer pipe an smoke it, ya wee pricks'.
As he's walking triumphantly away, a voice behind him pipes up "haw mister... kin yer dug mend slashed tyres?"

The first time, the very first time I went to Parkhead I got off the bus and we were greeted by a group of local lads who had gathered for the occasion.
"Follow follow, we will follow Jam Tarts", they sang, which seemed quite welcoming for guys in Celtic tops. "Shall we fuck", they then continued, "blow them up, join the IRA".
To get to the stadium from the waste ground, you had to go through the most incredible set of tenements you have ever seen. There was sheet metal on the windows, some of the buildings were half burnt-out. On the roofs, the tiles of the fucking roofs, was scrawled IRA, Up The Ra, Fuck The Queen (with you on that one), and so on.
When you made it through there you were at the stadium, where you were hemmed tightly into one narrow strip on one of the corners. You had no-one above you at least, but you had opposing fans to both sides, and many tickets were sold with "Restricted View" stamped on them, meaning you had to struggle to see around a pole. Things were thrown at you, the worst I saw being a lit firework. Like at Ibrox, police stewards just stood by and let it happen, but unlike at Ibrox they would wade in at the slightest hint of any retaliation from the away fans. Arrests were common to the tune of maybe 20 per match, for sins including the waving of flags. The atmosphere was absolutely toxic, on both sides. Some people used to come on the supporters bus just for the Celtic game, you never saw them at any other game, and inevitably for them it was a one-way journey, they missed the return while on their journey to a cell.

This for some time was my experience of Glasgow. With these experiences, I was in no hurry to go there again. I found myself there now and again, to see Black Rebel Motorcycle Club, back to Hampden for the odd cup final, a work training day. But visit Glasgow, for fun, voluntarily? Why would you? Why would anyone?

But my experiences are unique to those who grow up following football. They do not seem to match with those around me who talk of galleries and museums, parks, shops. They don't seem to match those experiences of a more alternative city than Edinburgh, looser, freer. A place that it sounds like I should like. Visit Glasgow, for fun, voluntarily?

Well I do have that day off coming up...
Thursday, October 13th, 2016
---
9:18 pm
cross posted from http://ohitf.blogspot.co.uk/

Fresh from the golden glowing days at the change of summer into autumn, Out Here In The Fields is happy to present its first volume.




01 THE WHO Baba O'Reilly
from 'Who's Next', 1971
It wouldn't really do to begin the series with anything else. I'm not a massive Who fan, but there's no denying 'Who's Next's twin monster bookends of 'Baba O'Reilly' and 'Won't Get Fooled Again'. Why not a massive fan? It's Townshend, basically. Daltrey, fine. He's up there, legendary swagger, swinging his mic around. Moon, fine. Prototype manic drummer. Entwhistle, fine. Not the coolest, but has the sense to keep himself out of the way most of the time. But then there's Townshend. Granted, he established many of the standard rock guitarist moves, the problem is that he's so deeply uncool, always has been. Listen to his interview on the extras for The Rolling Stones Rock And Roll Circus where he talks about Marianne Faithfull for evidence of how he and Mick Jagger are on different planets. Then watch pretty much any Who live performance ever given. The moves should be great but with his terrible clothes and awful beard it ends up looking like someone's dad has gotten up onstage at your wedding and is embarassing himself and everyone else.

02 IKARA COLT Wasteground
from 'Modern Apprentice', 2004
Ikara Colt were a London art-rock band from the first years of the 21st century. This track is from their second and final album, 'Modern Apprentice'. Presented in cd form without a jewel case in concept packaging of a file-o-fax, I got this album on the strength of hearing album closer 'Automatic'. This track from mid-album finds the Colts channeling their inner New York art-punks to glorious effect.

03 DR FEELGOOD Back In The Night
from 'Malpractice', 1975
When I was but a young lad, 'pub rock' was the ultimate insult. It meant the kind of band formed by your co-worker in the accounts department to facilitate his love of Queen, coming soon to a Miners Welfare near you, so long as you lived in West Lothian. As a result I avoided bands like Eddie & The Hot Rods and Dr Feelgood for many years. It was only after seeing a punk documentary on tv that I realised the very different origins of the term in the mid 70s, its effect on the movement that would become punk, and just what I had been missing for those years. 'Back In The Night' is chosen because here in Scotland in late September the nights are fair drawing in and I increasingly find myself driving home in the dark in the evenings.

04 BITCH ALERT Monday
from '...rriot!', 2004
I've always been partial to a bit of riot grrl. Probably it dates back to my first proper gig as a teenager, Llama Farmers and short-lived lesbian rockers Twist at The Venue in Edinburgh, sadly departed. Memories of buying shitty acid in the toilets, tucking it away in my shirt pocket for later when the friend I planned on offering a share revealed his father was Chief Of Police, and then finding same shirt had been put through the laundry by my mum next morning. But I digress, friends. Bitch Alert are some grrls from Finland. And a guy, which doesn't really fit but at least he keeps mostly out of the way.

05 ANTI-NOWHERE LEAGUE Streets Of London
from 'We Are The League', 1982
This is one of over 200 cover versions of Ralph McTell's 'Streets Of London', but this is my favourite. It was the first single for the League, who are actually from Royal Tunbridge Wells. They once made #88 in the UK albums chart with their 'Live In Yugoslavia' release.

06 999 Homicide
from 'Separates', 1978
For some reason I originally thought 999 were American, and that they must have chosen the name because to an American the British number for the emergency services would seem more exotic than their native 911. I even had a quip prepared about how the reverse was done by British boy band 911 to considerably less effect many years later. But no, they have to turn out to be from London all along and ruin everything. I avoided this album for a while because of that painful yellow and grey outfit on the cover; I mean to look at them you'd think these guys have to be shit. But they are most definitely not. I had this playing on my walk to work the other day, and that wailing guitar solo had lifted me so far up to heaven that I actually stood outside the office door until it had finished, just waiting and smiling like an idiot.

07 SIGUE SIGUE SPUTNIK Rockit Miss USA
from 'Flaunt It', 1986
I'm kind of fascinated with Sigue Sigue Sputnik. They're a band that literally could not have existed at any other point in musical history. You've got the punk/new wave attitude mixed with the new electronic realities of the mid 80s, critiques of Reagan/Thatcher consumerism that blur so incredibly close to the line (they sold the space between songs on this album to advertising, L'Oreal among those companies who took it up) you can't be entirely sure if they're making a point or pissing about, a line yet further blurred by their own mock adverts.

08 BERLIN The Metro
from 'Pleasure Victim', 1982
New Wave enjoys a special place deep in my subconscious. Perhaps it's too much of my formative years spent in dark goth clubs trying to find someone to take home while overpowering synths blare from the speakers. Or perhaps since I was born in 1981 that was just the music of the day being pumped indirectly into the womb. Whatever whatever, it has some strange effect that works on me at a sub-conscious level. I've been mentally working on two similar compilations for some time, Electric Sex, which contains songs like Berlin's better known 'Sex (I'm A)', and Electric City, which contains songs like Kraftwerk's 'Neon Lights' and this here track. There's something in the seriousness and mundanity which lifts it into the realms of the oddly poetic.

09 PET SHOP BOYS Left To My Own Devices
from 'Introspective', 1988
I make no apologies here. I'm a fan. Always have been, always will be. I was 10 years old when I bought their 'Discography' compilation while in recently-opened East Germany, along with the Guns N' Roses and hair metal I was listening to at that age. This track is gloriously overblown, disco baroque, all classical strings and the pretension of "Che Guevara and Debussy to a disco beat" while Neil Tennant offers his most hilariously intentionally bland lyrics ("maybe if you're with me, we'll do some shopping"). Pop is something of a dirty word in my vocabulary, but this is more than that.

10 KILLING JOKE Hosannas From The Basement Of Hell
from 'Hosannas From The Basement Of Hell', 2006
Bands are supposed to mellow with age, to calm down and slow down, gradually lose your fire and descend into self-parody or utter irrelevant blandness. Manic Streets Preachers died with 'Lifeblood' to me, for example. But there was that video game, one of the Need For Speed Underground titles on the PS2 a few years before this album. The loudest, heaviest and best track was blaring out, crazed vocals screaming EZEKIEL'S CHARIOTS STREAK ACROSS THE SKY. "Fucking hell", I observed on checking the credits, "it's Killing Joke!". This little era of screaming and heaviness with sinister synth undertones is actually my favourite of the band.

11 SATYRICON King
from 'Now, Diabolical', 2006
I first discovered Satyricon because I was reading the actual Satyricon of Petronius. Remember WinMX? I'd type words into that to see what came up for whatever I was interested in at the time, 'forest', 'castle', 'Satryricon'. Imagine my pleasant surprise when it turned up 'Satyricon - The Dark Castle In The Deep Forest', then I discovered they were a Norwegian black metal band who had released 'The Forest Is My Throne'. There are those who love only the KVLT era of black metal where everything has to sound exactly like 'Transilvanian Hunger' to be acceptable. The path taken by Darkthrone, Satyricon and others is thus controversial. I am not one such, and to be honest these days I find I prefer the Darkthrone and Satyricon of the 2003+ range.

12 WORMS OF SABNOCK Black Empire
from 'Dark Harmonies', 2006
The Worms Of Sabnock biography states: "Known to have consumed worms on stage. Quintus stated in an interview "this is just part of our ritual, man". It's not quite Gorgoroth, is it? It matters little however. As much as this track begins all standard black metal, it was the stunning unexpectedness of the folk instrumentation kicking it that elevates this to a whole other level. The album cover is awful, eating worms is stupid, but fuck it, when you can do this you can do whatever else you want.

13 SLADE In Like A Shot From My Gun (Live)
from 'Slade Alive', 1972
Under-rated band, Slade. The Christmas song and 'The Smell Of Reeves & Mortimer' probably haven't helped them, or Noddy Holder's steadily increasing resemblance to a garden gnome. Dig below all that though and you have one of the most ferocious and polished live hard rock bands of their era. The band get the crowd fired up, indeed this track ends with Noddy exhorting the crowd to shout whatever they want as loud as they like for the microphones to pick up, and the crowd feed back into the energy of the performance. The recording of this song was actually so powerful that the band never went into the studio with it; it had already been done to perfection and they knew they couldn't top it.

Here @256vbr
Thursday, September 22nd, 2016
---
11:57 pm
- Cross Purposes
I have a new music blog at .
Sunday, July 31st, 2016
---
10:44 pm
- The 100+ Podcasts
As mentioned in the previous post, I find myself subscribed to over 100 podcasts. Some of these I haven't listened to any episodes of yet, so I may find myself unsubscribing rapidly when I hit them. But for the meantime, here is what they are and their accompanying blurb. (apologies for Apple's alphabetical sorting putting numbers after letters instead of their rightful place before them...)
Every one of these is absolutely 100% free... we live in an amazing age.

1. Actual Innocence
Actual innocence is a podcast that tells the story of people who served time for crimes they did not commit. Each episode will introduce an exonerated person and the story of how the criminal justice system failed them. Giving a voice to those who were once robbed of their liberty brings us closer to reform in the justice system… and closer to freedom and justice for the wrongly accused.

2. The After Movie Diner
A weekly movie podcast. Two friends, in a diner, discuss a movie. New or old. Also features music, comedy and sometimes celebrity interviews.

3. Against The Stream
Dharma talks by Noah Levine, author of Dharma Punx and Against the Stream, and other teachers at Against the Stream Buddhist Meditation Society in Los Angeles and elsewhere.

4. Anglo Saxon England
Podcast that tells the story of how a new country and culture emerged from the chaos of the Dark Ages; and the story of the period that laid the foundations of modern England.

5. Audio Dime Museum
From the Just A Story team, comes a weekly, serialized experimental storytelling podcast which explores historical legends through the artifacts on display in the Audio Dime Museum. Part guided tour, part radio drama; each episode presents the curious story of one object from the collection. Meet your guide on this journey, The Curator, and learn her secrets as you delve into the world of possibility, magic and the unknown. Merging the suspenseful style of mystery with the conventions of ghost stories and the peculiarity that only historical fact can provide, this podcast is not for the faint of heart.

6. Aural Apocalypse
Hosted by DJ Merrick. Featuring: Dark Ambient, Neo-Folk, Militant, Neo-Classical, Medieval Music and more. Expect the unexpected and unexplored. Deliciously dark tunes emanating from the realms of beauty and sorrow to the depths of wrath and madness. Songs of power, passion, and perversion. Enjoy the best new and old music from these lesser-known gothic sub-genres as well as special features such as "News of the Apocalypse" and concert calendar updates....

7. Aussie Waves Podcast
Australian history through the lens of migration.

8. Best Of The Boro
Mark Drury, Neil Maddison and Rob Law with the latest Boro news; post-match interviews and reaction following all matches. (Middlesbrough FC)

9. Black Metal Moments
Esu from The Murder Cult, talks about the history of Black Metal chronologically by release date of demos and albums.

10. B-Movie Cast
The B-Movie Cast is a website, podcast, and forum devoted to all things B-movie and cult move related. We talk about B-Movies, Cult, Art House, Independent, Drive-In, Horror, Biker Euro Trash, DVD, Italian Thrillers, Exploitation, Vintage TV genre. We also discuss B-Movie Magazines, Music, Tradeshows, and Expos.

11. Bohemican
A look into the history, culture, traditions, and people of the Czech Republic from the eyes of two American expats.

12. The Bright Sessions
Dr. Bright provides therapy for the strange and unusual; their sessions have been recorded for research purposes.

13. The Bunker
The Bunker is a breakfast radio show for the post-apocalypse generation! One hundred years after a vague cataclysmic event, Tom, Dave and David decide to host a one hour radio programme from their underground bunker, complete with guests, interviews, short stories and music. They also have to deal with the possibility of starvation, madness, monsters- both metaphorical and literal- and, worst of all, each other.

14. Challenge Of The Yukon - OTRwesterns
Challenge of the Yukon was a long-running radio series that began on Detroit's station WXYZ (as had The Lone Ranger and The Green Hornet), and an example of a Northern genre story. The series was first heard on February 3, 1938. The program was an adventure series about Sergeant William Preston of the Northwest Mounted Police and his lead sled dog, Yukon King, as they fought evildoers in the Northern wilderness during the Gold Rush of the 1890s. Preston, according to radio historian Jim Harmon, first joined the Mounties to capture his father's killer, and when he was successful he was promoted to Sergeant. Preston worked under the command of Inspector Conrad, and in the early years was often assisted by a French-Canadian guide named Pierre.

15. Cinema Gadfly
A podcast about trading films with friends. Each month I choose a film for a friend to watch and they choose one for me. Then we discuss.

16. Clarkesworld Magazine Science Fiction & Fantasy
Science fiction and fantasy stories from Clarkesworld, a Hugo and World Fantasy Award-winning digital magazine. Stories from Clarkesworld have been nominated for or won the Hugo, Nebula, World Fantasy, Sturgeon, Locus, BSFA, Ditmar, Aurora, Shirley Jackson, WSFA Small Press and Stoker Awards.

17. Classic Album Sundays
Classic Album Sundays is the world's favourite album listening event and we remind you why you love music. Our listening sessions allow the music fan to fully immerse themselves into their favourite album or an album they have never heard before. We play the records that provided the musical context and tell the story behind the featured album. This is followed by an uninterrupted vinyl replay of the album on our world-class hi-fi which reveals details most listeners have never heard and gets them closer to the artist's intention. Some of our events feature guests including authors, DJs, radio hosts, record producers and even the artists themselves. Classic Album Sundays founder Colleen 'Cosmo' Murphy hosts radio shows for the BBC and other radio platforms and is a journalist, a world renown DJ and one of the leading authorities on the vinyl revival.

18. Classic Film Jerks
Join movie fans Michael DiGiovanni and Andrew Bloom as they set out to determine if all these so called classic films are indeed just that.

19. The Classic Horror Cast
(gets by without a blurb, apparently)

20. The Cleansed: A Post-Apocalyptic Saga
Equal parts "Mad Max" and "The Stand," this post apocalyptic saga is set in a world 15 years after the collapse of the world as we know it. A brother and sister grow up in rural Maine and unwittingly embark on a adventure to save the City from the religious zealots and ruthless military fight for control over the fallen world. An epic serialized audio drama adventure with 30+ actors, cinematic sound design and original music. Winner of Mark Time Award for sci-fi audio and finalist in Romania's Grand Prix Nova award.

21. Comedy Of The Week
Brighten your week with the latest BBC Radio 4 comedy. Comedians including Mark Thomas and Tom Wrigglesworth alongside classic shows such as Just A Minute and Ed Reardon.

22. Costing The Earth
Programme looking at man's effect on the environment and how the environment reacts, questioning accepted truths, challenging those in charge and reporting on progress towards improving the world

23. Criterion Cast: Main Episodes
This feed is just the main episodes of the CriterionCast, without any of the bonus episodes.

24. The Criterion Correction
Welcome to the Criterion Correction! In this podcast, we'll be delving into the Criterion Collection of films to try and figure out what each says about the craft of cinema and what, exactly, it takes to become part of the collection. Join us for rousing conversation and many, many references to geekery and film culture.

25. The Criterion Quest - The Talkin' Pictures
Three friends band together on an epic quest to make their way through the entire Criterion Collection

26. Deathcast
Everything you always wanted to know about death, dying, and the dead. It's not grim...it's fun. Really.

27. Director's Club
Monthly movie podcast, with bonus episodes throughout, that center around the work of one director per show. Hosted by Jim Laczkowski & Patrick Ripoll, with potential guests for the future.

28. The Documentary
The best of BBC World Service documentaries and other factual programmes.

29. Documentary On One - RTE Documentaries
Multi award winning documentaries from Ireland. With over 1,500 documentaries on offer, the Documentary On One has the largest archive of documentaries available globally. These productions are radio stories about real life and contain documentaries dating as far back as 1954, right up to the present day. A wealth of life, ideas and experiences are on offer - but most importantly - stories. Winner of over 150 national and international awards since 2008, why not immerse yourself in a world of sound, story and character.

30. Dr History's Tales Of The Old West
Dr. History's audio stories of the Old West. Stories of Cowboys, Indians, Mountain men, pioneers, the Oregon Trail, miners, cattle drives, stagecoach and bank robbers, the cavalry, outlaws and lawmen, some famous and some you have never heard of. From the Custer Battlefield to the Klondike to Indian battles to buried treasure and lost mines to the early explorers. I love telling true stories that shaped the old west.

31. Drama Of The Week
Every Friday we bring you a new drama from BBC Radio 4 or Radio 3. Exercise your imagination with some of the best writers and actors on radio. Storytelling at its very best.

32. The Dynamite In The Brain Anime Podcast
The anime podcast where the two hosts invite their friends from around the world to have conversations about anime and manga, play stupid games and occasionally sing.

33. The Early Music Show
An exploration of early music, looking at early developments in musical performance and composition both in Britain and abroad

34. Elements
A close look at chemical elements, the basic building blocks of the universe. Where do we get them, what do we use them for and how do they fit into our economy?

35. The Engaging Ireland Podcast
Travis and Kathy Nelson talk about Irish travel, history and culture...as well as their own desire to live in Ireland. If you dream of traveling to Ireland and want to make your dream a reality, this is the podcast for you! Includes tips for travel in Ireland and information about places to see. Podcasting "live" from Ireland, whenever the opportunity presents itself.

36. Enter The Void
In this show, William Beutler and Renan Borelli, formerly of KubrickCast, examine one mind-bending film per episode. Directors whose films are likely to come up: David Lynch, Werner Herzog, Christopher Nolan, Terrence Malik, Terry Gilliam, Lars Von Trier, and yes, Stanley Kubrick.

37. Entitled Opinions (About Life And Literature)
Entitled Opinions is a literary talk show on Stanford University Radio, KZSU, in which Professor Robert Harrison interviews guests about issues that range from literature and philosophy to politics and sports.

38. Escape Pod
The Science Fiction Podcast Magazine. Each week Escape Pod delivers science fiction short stories from today's best authors. Listen today, and hear the new sound of science fiction!

39. Foot Stompin Free Scottish Music Podcast
Our regular free Scottish music podcast from Scotland featuring the very best of Gaelic, Scots, bagpipes, fiddle, harp music, Scottish bands, ceilidh bands, highland Scottish music, pipe band, traditional, folk and celtic. Visit Foot Stompin for all things Scottish

40. The Forest Passage
The Forest Passage is a monthly Post-Industrial podcast mixed and produced by Heathen Harvest journalist and editor Raul Antony (DJ ANARCH). All mixes for The Forest Passage are live recordings with minimal post-production.

41. Friday Night Comedy from BBC Radio 4
Download the best new comedy from Radio 4, every Friday. Features The News Quiz, The Now Show, Dead Ringers and The Museum of Curiosity.

42. Global Pillage
Global Pillage is a brand new comedy panel show podcast all about idiom, culture, customs and norms. What do the Japanese mean when they accuse someone of "having a cat on their head"?What do your friends make you do if you're unmarried by thirty in Germany?What did the acronym NORWICH mean (the equivalent of sexting jargon) if sent between World War Two sweethearts?All the oddness of humanity is explored in this hilarious new show where TWO TEAMS OF COMEDIANS take on the HIVE MIND OF THE AUDIENCE. This show is about the diversity of human experience. Come with us as we pillage the globe for the strange but true ways of the human race.

43. Golden Age Horror Classic Horror Movie Podcast
The 1930's were an interesting time for horror pictures. Other than perhaps the 1960's, the 1930s were responsible for the greatest boom of talented creators and quality horror pictures that has and probably ever will exist. Nosferatu Golden Age Horror The advent of the "talkie" and the increasing scale and power of the Hollywood studio system created a unique synthesis of the German films of the previous decade and new, prevailing tastes and film techniques. The 1920s and the early 1930s culturally were in a period of reaction to the Victorian era – sex was a newly broachable subject, and institutions like church and state were increasingly open to interpretation. As is true throughout the 20th century, science began to advance at an incredible, exponential rate and although there is little actual science at work, the films in this volume are filled with buzzwords from psychology and physics.
(the blurb goes on forever, I've cut it here)

44. The Greatest Movie EVER Podcast
A podcast dedicated to reviewing the greatest movies EVER...or at least weird and idiosyncratic films.

45. The HP Lovecraft Literary Podcast
We're fans of Lovecraftian stories, movies, comics and the like. In each podcast, we discuss a specific H.P. Lovecraft story - what it's about, how it reads, why it may have been written and what other works of art it's influenced. It's fun and a little creepy. Won't you join us? The horrid truth is that you already have!

46. The History Of Egypt Podcast
The land of Egypt as it was, as they described it, as they knew it. A podcast tale of love, war, exploration, and culture, told through the eyes of the ancients themselves.

47. History Of Japan
This podcast, assembled by a PhD student in History at the University of Washington, covers the entire span of Japanese history. Each week we'll tackle a new topic, ranging from prehistoric Japan to the modern day.

48. History Of The Crusades
Over 900 years ago, thousands of Christians invaded the Middle East, intent on taking the Holy Land from the Muslims. The following 200 years were marked by a series of military campaigns known as the Crusades. Join us to follow the history of the Crusades from 1095 onwards. Castles, battles, religious clashes, Richard the Lionheart, the Assassins, Eleanor of Aquitaine, Saladin, the Knights Templar - all will feature as we examine one of the most interesting periods in history.

49. Human Atavist Podcast
This Podcast is a resource for those searching for a more wild and primal life. ReWilding underpins the theme for all of the info, from happiness, fulfillment, and purpose, to nutrition, fitness and lifestyle design. If you love natural movement, traditional diets and how to implement such ideas, subscribe and join this movement now!

50. In The Queue - Film Conversations With Andrew and Phil
Your hosts Phil and Andrew blast your ears and blow your minds with some insightful and entertaining discussion about all things film-related. Join us!

51. The Infinite Monkey Cage
Witty, irreverent look at the world through scientists' eyes. With Brian Cox and Robin Ince

52. The Inquiry
One pressing question from the news. Four expert witnesses. Challenging answers.

53. Inward Empire
"The past is another country; they do things differently there." Inward Empire explores the role of ideas and ideology in American history -- how the surface of actions and events can be shaped by undercurrents of thought and belief. Accessible and thoroughly researched, each episode is a window into a world that is both profoundly foreign and strikingly similar to our own.

54. Irish History Podcast
Have you ever been puzzled by history? Did people really only live to 40? Maybe you've been puzzled how people survived before email, phones, cars or even proper roads?

55. The Irish Revolution
The Irish Revolution was a module taught by renowned historian Professor Michael Laffan in the School of History at University College Dublin from the mid-1970's until his retirement in 2010. The course covers a tumultuous period in Irish history and examines the interaction of different groups (in particular unionists, moderate and radical nationalists, and the British), the causes and impact of events (such as the Home Rule Crisis, the Easter Rising, and the Treaty), and patterns of continuity and discontinuity in the period spanning the First World War. In association with the UCD College of Arts and Celtic Studies and historyhub.ie all 10 lectures were recorded.

56. The Jack Benny Show
A podcast of the greatest Old Time Radio ever, The Jack Benny Program! Starring Jack Benny with Mary Livingstone, Phil Harris, Rochester, Dennis Day, and Don Wilson. The Jack Benny Show AKA The Jello Program AKA The Lucky Strike Program aired from the 1930's right through to the 1950's. Each week your host, John Henderson, brings an episode from that week 60-80 years ago. It's old, yet still as funny as ever.

57. Jackdaw Sandwich Record Club
Coming in your earholes! 4 Music lovers broadening our horizons and falling in love with music again

58. Kingdom, Empire and Plus Ultra: Conversations On The History of Portugal & Spain
This series consists of interviews with leading experts in the areas of Portuguese and Spanish history, from the beginning of the Portuguese discoveries in 1415 to the end of Spanish dominion in America in 1898. The interviews, conducted by historian Dr Edward Collins, cover a range of topics on the domestic and overseas histories of both nations, which include, among others: the Portuguese explorations of Africa and Asia, Spanish navigation and settlement in America, the church in Portugal and Spain, monarchy and intermarriage in the Iberian kingdoms, natural science and mapping in America, the role of nautical science, Irish historical relations with Portugal and Spain, and imperial competition in Europe and overseas

59. Kubrick Cast
A limited series podcast exploring the filmography of Stanley Kubrick. Hosts William Beutler and Renan Borelli focus on one film per episode, tell the story behind each, and attempt to explain what made Kubrick one of the most-admired filmmakers of all time.

60. Last Podcast On The Left
The Last Podcast On The Left covers all the horrors our world has to offer both imagined and real, from demons and slashers to cults and serial killers, The Last Podcast is guaranteed to satisfy your blood lust.

61. Laura Barton's Notes From A Musical Island
Music writer Laura Barton visits four corners of Britain and listens closely to the music found in different landscapes.

62. Lore
Lore is a podcast about the frightening history behind common folklore.

63. MarsCorp
From the creators of The Bunker podcast - MarsCorp is a 12-part scripted comedy podcast about Station Supervisor E.L. Hob's first year at MarsCorp, a terraforming colony established on the red planet in 2070.

64. The Martyrmade Podcast
Religion, ritual, ideology, nationalism, identity... Human beings are meaning-seeking creatures, and history is the tale of the many ways our remarkable species has sought to orient itself in the world. From Zionist zealots and radical Islam to human sacrifice and aboriginal mythology, The MartyrMade Podcast will jump into the transcendent dreams and dark nightmares we've conjured in our search for significance.

65. Masters Of Cinema Cast
The Masters of Cinema Cast is a podcast dedicated to the films of the Masters of Cinema collection. In each episode we pick a release and dissect the film in question along with a look at the special features and technical qualities of the disc.

66. Medieval Archives
The Medieval Archives podcast transports you back to an age of heroic kings, gallant knights and pious bishops. Separate fact from fiction and find out how the men and women of the middle ages really lived.

67. Medieval Death Trip
On Medieval Death Trip, we feature a selected medieval text (often historical, occasionally literary) that touches on the odd, the gruesome, the unexpected, and similarly curious incidents, images, or ideas. In addition to presenting the text itself, each episode features commentary and musings upon that text.

68. The MFR Shinty Show
(sadly now discontinued, this was a weekly radio show on shinty. I keep subscribed in the hope it will be resurrected)

69. The Morbid Anatomy Transmission
The Morbid Anatomy Transmission is the official podcast of the Morbid Anatomy Museum in Brooklyn, New York. The Morbid Anatomy Museum is an exhibition, library, and event space that explores "the intersections of death, beauty, and that which falls between the cracks." On this podcast, host Molly McBride Jacobson interviews event hosts, experts, and eccentrics on topics relating to death culture and obscure history.

70. The Moth Podcast
Since its launch in 1997, The Moth has presented thousands of true stories, told live and without notes, to standing-room-only crowds worldwide. Moth storytellers stand alone, under a spotlight, with only a microphone and a roomful of strangers. The storyteller and the audience embark on a high-wire act of shared experience which is both terrifying and exhilarating. Since 2008, The Moth podcast has featured many of our favorite stories told live on Moth stages around the country.

71. Mountain
Mountain is a show about adventure in wild places. Stories of climbers, explorers and those that go to the hills to go home. Hosted by Christopher Sleight.

72. Movie House Memories' Greatest Films
Welcome to the Movie House Memories biweekly podcast of movies we feel you should see sometime in your life.

73. My Dad Wrote A Porno
Imagine if your Dad wrote a dirty book. Most people would try to ignore it and pretend it had never happened - but not Jamie Morton. Instead, he's decided to read it to the world in this brand new comedy podcast. With the help of his friends, James Cooper and BBC Radio 1's Alice Levine, Jamie will be reading a chapter a week and discovering more about his father than he ever bargained for.

74. National Library Of Scotland's Posts
National Library of Scotland's recent posts to audioboom.com

75. Natural Histories
Brett Westwood explores our relationship with nature and its impact on human culture and society, complimented by comedy sketches and the Natural History Heroes series. UK Only.

76. The Next Reel Film Podcast
Subscribe to THE weekly podcast for movie people! Features in-depth reviews of classic films and contemporary hits, with ratings, rankings, and interviews.

77. Norman Centuries: A Norman History Podcast
Lars Brownworth, author of "Lost to the West" and creator of the "12 Byzantine Rulers" podcast presents "Norman Centuries", a podcast on the Normans. While popular Norman history focuses on the regions of France and England, Norman Centuries covers the lesser known Italian Normans as well.

78. Northwestern Huddlecast
Northwestern Huddlecast is a THN podcast hosted by former Wildcats football players CJ Bacher & TJ Jones. (Northwestern Wildcats NCAA Football)

79. The Oddcast: Tales Of The Occult, Weird and Arcane
Readings of weird fiction and science fiction short stories combined with minimalistic sound design.

80. Off The Ball
Scottish football gets a kicking from BBC Radio Scotland's Off the Ball, presented by Stuart Cosgrove and Tam Cowan.

81. Otaku Spirit Anime
Otaku Spirit Animecast is a series of podcast episodes that focus on the Anime culture. Reviews, News, and tons of discussion. Stuff for all anime fans, from anime fans.

82. Out Of The Past: Investigating Film Noir
Each film noir weaves its own yarn of longing, corruption, and fateful decisions. In each episode of this podcast series, Clute and Edwards investigate one noir or neo-noir in detail. Following various threads of inquiry, they attempt to unravel the vast canvas of noir

83. Passing Places
Scotland by motorhome, motorcycle, bicycle and hill walking. Information and travel advice on the more remote and scenic parts of Scotland and the great outdoors including the Highlands and Islands. A Scottish podcast.

84. The Philosopher's Arms
Matthew Sweet examines philosophical problems with a live audience in a pub

85. The Podcast Of Doom
Greetings! Welcome to the Podcast of Doom--a podcast that explores the famous disasters and emphatically bad decisions of history. We will travel around the world and analyze how these calamities occurred.

86. PodCastle
PodCastle is the world's first audio fantasy magazine. Weekly, we broadcast the best in fantasy short stories, running the gammut from heart-pounding sword and sorcery, to strange surrealist tales, to gritty urban fantasy, to the psychological depth of magical realism. Our podcast features authors including Peter Beagle, Benjamin Rosenbaum, Jim C. Hines, and Cat Rambo, among others. Terry Pratchett once wrote, "Fantasy is an exercise bicycle for the mind. It might not take you anywhere, but it tones up the muscles that can." Tune in to PodCastle each Tuesday for our weekly tale, and spend the length of a morning commute giving your imagination a work out.

87. The Projection Booth
Join us for a discussion of cult films. Featuring reviews, interviews, and news.

88. Pseudopod
The Sound of Horror. Pseudopod is the world's first audio horror magazine. We deliver bone-chilling stories from today's most talented authors straight to ears.

89. A Quiet Mind
A Quiet Mind - Spirituality, Peace, Awareness and Well Being

90. Radio 4 On Music
From Armstrong to Zappa - music documentaries from the Radio 4 archive.

91. Raiders.com Official Podcast
Hosted by nationally syndicated sports talk radio host JT The Brick, the Raiders.com Official Podcast offers weekly insight on the Silver and Black. (Oakland Raiders NFL football)

92. Requiem Metal Podcast
A podcast all about the heaviest of metal.

93. Revisionist History
Welcome to Revisionist History, a new podcast from Malcolm Gladwell and Panoply Media. Each week, over the course of 10 weeks, Revisionist History will go back and reinterpret something from the past. An event. A person. An idea. Something overlooked. Something misunderstood. Because sometimes the past deserves a second chance.

94. Richard Herring: Happy Now?
Podcast to accompany Richard Herring's 2016 tour. He examines the nature of happiness.

95. Richard Herring's Meaning Of Life
Richard Herring's latest internet project, a six episode stand-up show about the big questions of life like Creation, the Paranormal, Love and Death.

96. RTE - Speaking Ill Of The Dead
Speaking Ill of the Dead is a series of lectures recorded in March at the National Museum in Dublin. The conference was co-sponsored by RTÉ and the National Museum. Historians were asked to choose a figure from Irish history (though not necessarily Irish born) for whom they had an aversion and speak about them before an audience. Among the historians addressing the conference were Prof. Tom Bartlett, Prof Paul Bew, Senator Martin Mansergh, Senator David Norris, Ruth Dudley Edwards and Museum Director, Dr. Pat Wallace. Among the reputations under attack were those of Edward Carson, William Gladstone, Kevin O'Higgins, Arthur Balfour and Countess Markievicz. The idea originated from the Montana Historical Association 'Speaking Ill of the Dead: Jerks in Montana History' annual Lecture series.

97. Russian Rulers History Podcast
First we follow the Russian rulers from Rurik to Putin then take to recounting all aspects of Russian history.

98. Saga Thing
Saga Thing is a podcast for people who love history, literature, Vikings and all things medieval. In each episode, the hosts review a saga from medieval Iceland and then dig in to categories for discussion, including: Best Bloodshed, Body Count, Notable Witticisms, Nicknames, Outlawry, Thingmen, and Ratings.

99. Saturday Night Freak Show
Each Saturday, the Internet Radio Superstars (Colin, Travis, Sean and Holly) assemble for some movie watchin' and analysis, with the accent on geek cinema, horror, sci-fi, and action films - chosen round-robin style by the Saturday Night Freak Show!

100. Schlock Treatment
Welcome to Schlock Treatment, where we think that bad movies make good medicine! This is the podcast that prescribes a piece of hilariously bad schlock cinema each week, and then discusses it as self-esteem therapy! Yes, it really and truly works! Watch the prescribed movie, and then tune in to hear the Treatment from hosts Marc, Doug, Matt, and Kirk!

101. Scotland Outdoors
Your free, weekly, pocket guide to the Scottish outdoors. A flavour of the countryside in 15 minutes! From BBC Radio Scotland

102. Scottish Football
Keep up to date with Scottish football by with the daily BBC Scottish football podcast. Breaking stories, match reaction, big names and insights into our national game.

103. The Scottish History Podcast
(another that gets by without a blurb)

104. The Scottish Song Guide
An insight into the stories, events and characters which inspired the writing of some of Scotland's finest traditional songs. Written and presented by Douglas Kay & Martin Philip - The Sorries.

105. The Secret Cabinet
In the 19th century museums used to lock away everything which they deemed "unsuitable" for the public in secret cabinets. This podcast focuses on the parts of history you would not find in your school textbooks - for good reason. (Explicit Content)

106. Simply Scottish
Scottish history and culture with the best music from Scotland's new and established artists. Your half-hour dose of all things Scottish every other week!

107. Socialist Voices
This is the channel for the Scottish Socialist Party and Acting Strange Theatre Co. Exclusive music, news views and observations from the left in Scotland.

108. The Soggy Bog Of Doom Show
A DOOM/STONER/SLUDGE (AND EVERYTHING IN BETWEEN)SHOW. THERE ARE NO RULES!

109. The Solid Verbal: Living College Football
The best podcast for college football. Because you don't just like college football, you live it.

110. Someone Else's Movie
SOMEONE ELSE'S MOVIE is just what it says on the label: Each week, an actor, director, screenwriter, critic or industry observer will discuss a film that he or she admires, but had no hand in making. Hosted by Norm Wilner, senior film writer for NOW Magazine.

111. Stone Pages Archaeo News
Stone Pages presents a weekly podcast with the latest archaeology news, mainly related to prehistory, megalithic monuments and discoveries.

112. Stories From 1916 Podcast
The Stories From 1916 Podcast tells the less well-known stories from Ireland's revolutionary period. We use first hand accounts and archive material to tell the stories of ordinary men and women who did extra-ordinary things during this interesting period in Irish history. A significant portion of this is possible due to the Military Witness Statement collection in the Bureau of Military History, Military Archives in Cathal Brugha Barracks, Rathmines. These witness statement are available on line and without charge in a true public service. They frankly record the chaos and confusion of the rising, the optimism, fear and killings.

113. Stuff You Should Know
How do landfills work? How do mosquitos work? Join Josh and Chuck as they explore the Stuff You Should Know about everything from genes to the Galapagos in this podcast from HowStuffWorks.com.

114. Stygian Passage
NEOFOLK, DRONE, DOOM, DSBM, CHAOS, NOISE, PLAGUE, CONTAGION, SICKNESS, DARKNESS...

115. Thelema Now! Crowley, Ritual & Magick
Our mission is to provide listeners with interesting, informative, thought-provoking interviews featuring individuals involved in myriad realms of mysticism, spirituality and magical theory and practice: authors, sorcerers, academics, entertainers. We'll be looking into everything except inter and intra organizational politics as that's ground very thoroughly tilled by other programs.

116. They Shot Pictures
A film podcast focused on films from older and/or somewhat obscure directors.

117. Travel Stories Podcast
Weekly inspiring stories of freedom and adventure from seasoned travelers, backpackers and lovers of travel. With entertaining and immersive travel stories, filled with experiences, personal growth and inspiration (on the backdrop of original orchestral compositions), and interesting interviews delving into the ins and outs of travel (travel tips, packing, budget travel etc.)- Travel Stories Podcast is a place for freedom, wisdom and experiencing the journey.

118. The Truth
THE TRUTH makes movies for your ears. They're short stories that are sometimes dark, sometimes funny, and always intriguing. Every story is different, but they all take you to unexpected places using only sound. If you're new, some good starting places are: Silvia's Blood, That's Democracy, Moon Graffiti, Tape Delay, or whatever's most recent. Listening with headphones is encouraged! We're a proud member of Radiotopia from PRX.

119. Tumanbay
Tumanbay, heart of a vast empire, is threatened by a rebellion and a mysterious force devouring the empire from within. Epic saga inspired by the Mamluk slave dynasty of Egypt.

120. Urban Dharma
Kusala Bhikshu and his Urban Dharma; an American born Buddhist monk living in Los Angeles, California. Kusala shares his understanding of Buddhism in a simple, non-technical way through stories, humor and personal insights.

121. Vinland Radio
Your home for the best in Death metal, Black metal, Thrash, Power Metal and more. Listen for great interviews and CD giveaways.

122. What's This Tao All About?
"Whats This Tao All About?" is a beginner's guide to Taoism and the Tao Te Ching hosted by Dr. Carl Totton a Tao master, member of the Martial Arts Hall of Fame, and Doctor of Psychology. The co-host is Tod Perry, the host of the popular comedy podcasts Low Budget FM, Far Out! and The Original Kings of Podcasting.

123. Wireless Nights
Jarvis Cocker explores the human condition after dark, with stories of night people

124. Yeah It's That Bad - Complete Archive
Welcome to the complete collection of Yeah, It's That Bad, containing every episode previously uploaded to iTunes, as well as every premium episode and After Dark special. Yeah, It's That Bad was a movie podcast that reviewed movies that are considered to be awful remakes, box office bombs, useless sequels, and other critically hated films. At the end of each episode, Joel, Martin, and Kevin ask the question: "Is it really that bad"?

125. You Must Remember This
You Must Remember This is a storytelling podcast exploring the secret and/or forgotten histories of Hollywood's first century. It's the brainchild and passion project of Karina Longworth (founder of Cinematical.com, former film critic for LA Weekly), who writes, narrates, records and edits each episode. It is a heavily-researched work of creative nonfiction: navigating through conflicting reports, mythology, and institutionalized spin, Karina tries to sort out what really happened behind the films, stars and scandals of the 20th century.

126. The Zen Thinking Podcast
A podcast from Brian Thompson, Zen vegan poet, living on a mountain by the sea, writing about our common state of being, non-duality & infinity—author of Sparks to Awaken. Featuring discussions on mindful living, inner awakening, transformation and transcendent awareness — with a new episode every Thursday. The Zen Thinking Podcast shares teachings and experiences of Zen wisdom, Non-Duality, Taoist and Buddhist philosophy—in an informal manner—through an awakened personal narrative, to help you understand the nature of your true self so that you can live peacefully in the present moment.

127. 1951 Down Place
1951 Down Place is the monthly Hammer Films discussion podcast.

128. 2 And Out CFL Podcast
A CFL football podcast brought to you by John Fraser & Travis Currah to talk about fantasy CFL, CFL news, everything else Canadian football with a little (or a lot) of nonsense mixed in!

129. 5 Live Science Podcast
5 live's science podcast, featuring Dr Karl.

130. 5 Live Sport Specials
Showcasing 5 live Sport's one-off specials, featuring in-depth interviews and coverage with the biggest names from the world of sport.

And if you're wondering "how on earth does he keep up with all that?", I guess the answer is... I don't, actually. I'm constantly behind by a couple of years. But it all surely keeps me entertained when I'm out and about walking or in the car, and will do for a long time to come. Did I mention that it's ALL FREE?
Sunday, July 3rd, 2016
---
8:53 pm
"What's that joke that they used to say... Torture is someone putting on a Jimmy Shand record..."
I laughed; although I like all this stuff I can understand in this era that many would not. But he isn't done, it seems.
"... Aye, torture is someone putting on a Jimmy Shand record and tying your feet down, so you can't tap them. Do you remember that joke? I remember people used to say that one."
On the counter between us is a large stack of vinyl, all old Scottish records. Although at £1.99 each they were more expensive than I might normally pay for such items in a charity shop, I was subsequently informed that today was buy one get one free on all items in the shop, which brought the total back down to a little over £13. I left a lot on the shelf that I could just as easily have bought. It's always a difficult balancing act between not overspending and taking the opportunity to get hold of this stuff before it's gone forever.

*

There was a time, from the 1950s until certainly the 1970s, and in many cases on into the 1980s, when Scottish traditional music was extremely popular. The White Heather Club was on television, folks down in England would watch it and fall in love with the romantic image of Scotland, then they would come up to the Highlands and islands on their holidays. In between trips they would be watching more episodes and buying up records. A quick read of the back of any random selection of such LPs is enough to confirm that this was the audience being targeted. Plenty of records would be sold to Scots too, of course. Edinburgh and Glasgow were target markets, Glasgow especially in the days when Glaswegians took their holidays to Bute in their thousands. 'Rothesay Bay' is a popular tune you will find repeated often.

There are a few different genres to these Scottish records. The most proliferated was the 'country dance' band records, primarily instrumental and led by the accordion, with Jimmy Shand the undisputed master. There were easy listening-style records, soft crooners with gentle orchestral backings. There were the tenors like Kenneth McKellar, and these often bled over into the easy listening selection. There were bagpipe records, military pipe bands being dominant. Less common for whatever reason were fiddle records. Then there was the folk revival records from the 60s onwards, based around the acoustic guitar. These are part of 'the tradition' while at the same time not. This type of music is what most people think of when they hear the word 'folk', thus you are less likely to find this type of record in piles in charity shops, and they were more likely to have been reproduced on cd at some point.

By the 70s and 80s these holiday habits were changing. Cheap holidays to sunny Spain were now affordable to the average family, and weeks spent in the rain and biting midges north of the border no longer appeared desirable. Records were still produced and sold, but the target demographic was ageing, and then eventually it was gone. In this globalised world where everybody knows names like Harlem but might not know the name of the village down the road, it's fascinating to find records like Alastair McDonald's 'White Wings', recorded in the village of Pencaitland. It's hard to believe that anything could ever have been recorded in Pencaitland, let alone seen commercial release, but there it is. Jimmy Shand's 1967 'Gateway To The Forth' record shows the Bass Rock taken from Tantallon Castle and features tunes like Berwick Johnny, Haddington Assembly, and Lassies O' Dunse; Dunse being an archaic spelling of Duns. This is my world, this is where I live, these are my places. That world was once being put out on vinyl and sent to the wider world, who were found interested and receptive. Those days are gone and that time is forgotten. How forgotten?

*

Very forgotten. I travelled down to the community recycling centre at Duns to dispose of another car load of garden waste. My dad, who was out helping me for the day, had already made a trip on his own and this was the next load. We piled it all into the garden waste skip which seems permanently full and thus always making you lift above your head. I had a bag of non-recyclables to put into the waste compactor, but had to wait a minute or so as it was just crushing a load. When it opened I threw in my bag and turned away, then snapped back around. Was that... records? It was. Jammed into the corner were a handful of LPs, Scottish records at that. I climbed into the waste compactor (always a good idea) and plucked them out. There were four, in a pretty good state of preservation too.

When I reached the car I showed my dad who said that indeed, there had been a huge bundle of records in there when he'd been down earlier. My heart sunk. All of those were now crushed, destroyed forever. These four had escaped only by absolute fluke; the crusher had pushed them up and they'd got stuck on a little ledge between the crusher and the door, which is where I picked them out of. How many more were destroyed and what they were, we'll never know.

I can understand how it comes to this. Large collections like this tend to appear when someone has died, and generally speaking nobody wants records these days. The natural thing is to take them to a charity shop, but an increasing number of those are no longer taking records. When you literally can't give something away, and it's something that means nothing to you except old obsolete technology, then what is there left to do? Throw it out, get rid of it. And so a large bundle of unknown size and content comes to be inside a waste compactor in Duns. Of the four I rescued, three are safe in my collection, and also converted into MP3 format so I can carry them anywhere on my ipod. The ipod also comes in handy at charity shops sometimes in checking which records I already have. The fourth had unfortunately had a piece of the vinyl broken off and was useless; I put the broken pieces in the fireplace and watched the vinyl disc bend and melt away to nothing.

Gone that record, then. The problem here is that this vast array of records were produced on vinyl but were never re-released on cd. By the time cd came around, the audience still listening to those old Scottish records was too old to be adopting new technology, so there was no demand. Some new albums were still being released, but into the 80s and 90s these tend to be on cassette. I will grab these if I happen to see any too as I can convert these to MP3 also, but while some charity shops will still take records, almost none will take cassettes.

If you search for Jimmy Shand on cd, you can find 10 cds, all 'best of' type compilations. If you search on Discogs, you can find a list of 31 albums, plus 117 singles and EPs. And he was just the biggest and most popular name in the business. The vast majority of names released on vinyl you will not find on cd at all. They exist only as vinyl, and that vinyl is growing scarce. With each collection that goes to the waste compactor, chalk up one less existing copy of each title. For Jimmy Shand that's not such a problem as there was such a large volume of these going around that it's not difficult to find, even the 7" EPs, one of which from 1957 is in my Galashiels charity shop haul, along with a 10" album and a double album compilation. But what about the Hamnavoe Scottish Dance Band, who released albums on Grampian Records based in Wick? According to Discogs, their excellent 'Memories Of Hamnavoe' LP is their only release. But it's not; in that charity shop haul was another of their LPs, 'Going To An Orkney Barn Dance'. So this stuff isn't even being catalogued, never mind re-released. We're losing a part of our own heritage, and we're not even taking note of what it is that we're losing.

*

"I grew up with all of this", I tell him.
"I think everybody did in the Borders". And that's true; that's why the place to find this stuff is still Galashiels. The charity shops of Galashiels, sitting in the half-deserted shopping streets among closed-down shops for let, the biggest shopping town in the Borders trying to frantically cling on in a world that no longer goes to shops. Even the charity shops are going now, British Heart Foundation have shut their shop and the poster asks that you take your donations to their shop in Kelso or Hawick.
"I wouldn't have been seen dead with it in my teens of course", I say honestly. "But it's funny how you come back to it."
"It's the same for me. I went off and discovered a lot of other things. A lot of heavy metal, actually".
People find my ipod a strange and contradictory place. Starting up shuffle might find you alternating screaming black metal, an instrumental accordion tune, a bit of jump blues from the 40s, some thundering stoner doom metal, folk music, a classical piece, and then the Pet Shop Boys. In fact, let's press shuffle now and see the first 10 things it brings up.
OK, let's see now... Shuffle Songs.
1 of 9479 - Angel Interceptor by Ash, from their album '1977'. A good album of the britpop era.
2. Strychnine by The Cramps, inventors of psychobilly. Amazing tune, actually.
3. Soul Leach by Will Haven. Not a man called Will, but a band. What would you call them? Wikipedia offers 'noise rock / sludge metal / experimental rock / metalcore'.
4. Supply And Demand by The Hives. From that brief period of the early 21st century when it seemed like rock music was going to last after all.
5. Slowboat by Sparks. This one is all down to
song_of_copper.
6. From This Day by Machine Head, from a Metal Hammer cover cd.
7. I Got Your Boogie by Sarah Dean. This is a bit of jump blues from 1951. I got it on a pretty remarkable cd compilation put out by a German company called 'Sex & Drugs & Alcohol', which contains 200 songs over 10 cds, covering the seedy side of jump, R&B, swing etc, mostly covering the 40s and 50s, the latest track is from 1960.
8. Rose For The Crows by Turbowolf. Another Metal Hammer cover cd; this is a good track though.
9. Out Ta Get Me by Guns N Roses, a live version from the German bootleg 'Live USA' double cd.
10. Lonely Boy by The Charmers, from a triple cd 'Blue Beat' compilation. This was the soul and doo-wop inspired sound of Jamaica just before it went into ska and reggae.
Not actually as jarring as some of the running orders thrown up by shuffle. How many do I have to press before I get to a Scottish tune?
Bizarrely none turn up until #50, a track from Jim McLeod And His Band's 'Scottish Dance Party' LP of 1965. But I suppose it's easy to get lost in there when there's nearly 10,000 tracks to choose from.

The point is that people find it strange that I should have all this different stuff on there. They want a quick and simple answer to the question "what sort of music do you like?". I find it strange that anyone would have a quick and simple answer to that question. You like only one type of music? Doesn't that get boring? The truth is that you can like heavy metal and Scottish accordion music. And that's not just me, this person serving me says the same thing. So it must be true!

*

Jimmy Shand died in December 2000, at the age of 92. The many facts of his strange life are each as fascinating as the last; He played Carnegie Hall, he had a top 20 UK hit with The Bluebell Polka in 1955, the producer of which was George Martin, he was given an MBE in 1962 and a Knighthood in 1999, he semi-retired in 1972 and would accept only reduced appearance fees to play out-of-the-way places, he had a British Rail locomotive named after him, he designed his own button accordion which was produced by Hohner as the Shand Morino - the only Hohner instrument model ever to be named for an individual. There's a statue of him in Auchtermuchty in Fife where he grew up. Auchtermuchty is not much a place, one of many struggling ex-mining towns in Scotland, and Craig and I one day stumbled upon this statue by accident. We were driving around in Fife and decided to go to Auchtermuchty just because of the name, chanting "Auchter... Auchter... Auchter-fuckin-muchty" in the car as we went. Then we saw a road sign for 'Jimmy Shand statue'. We drove along a nondescript residential street full of council houses and there sure enough was the statue.

Nowadays places like Auchtermuchty are looked down upon, joked about, avoided. Their history and traditions are dead or dying. But they were there, and sometimes they were remarkable. It would be more than a shame if they were to be lost forever, but that is what is happening right now. I don't have the money or time to grab all of this stuff before it disappears forever, but I'll do what I can do.


Monday, June 27th, 2016
---
10:19 pm
- Cedric the Humping Hedgehog
"Hello, my name is Cedric", says Sharon on exiting the petrol station, the exaggerated upper-class accent massively exaggerating the nameless man who had been behind us in the queue.
I shook my head. "Cedric is the name of my toy werewolf at work, I think you'll find. Cedric Sausages".
"That's a stupid name", she says. Not like my Cedric... Cedric The Humping Hedgehog".
"Cedric The Humping Hedgehog?!"
She nods enthusiastically. "Mmmhmm."
"Dear Ms Caruana", I say in official tones, "The BBC regrets that it is unable to commission your proposed children's TV series Cedric The Humping Hedgehog."
"He could have a theme tune too." She begins singing.
"He humps all day and he humps all night... when he's not humping he's..."
She pauses, we look at each other and both laugh. When Sharon makes up little songs she displays a strong preference for basic rhymes. We both realise there's a pretty good chance the next line is going to end with "shite". She keeps it unsaid.

At Musselburgh Grammar School there was a popular song called 'Johnnie Had A Budgie'.
"Johnnie had a budgie, a budgie, a budgie", it went. "Johnnie had a budgie, a budgie he had".
The final line gradually rises up and up, all leading up to the final note; "It flew through the day and it flew through the night, and when it came back it was covered in..."
The expectation is for the final note to end the triumphant rise on "SHITE!", but the joke is that it doesn't do that. Instead what happens is that the note drops right back down and the loop begins again at "Johnnie had a budgie..."

We're miles and miles further on, heading up onto the moors, when Sharon adds "Cedric The Humping Hedgehog should have a sidekick... Walter The Wanking Weasel."
Saturday, June 18th, 2016
---
12:23 am
Saturday, May 21st, 2016
---
12:34 am
Wednesday, May 11th, 2016
---
12:33 am
- This ae nighte
Saturday, May 7th, 2016
---
6:35 pm
Thursday, April 7th, 2016
---
9:22 pm
Some brief thoughts on some music acquired over recent months, some new and some re-acquisitions from the original collection: (part one)



Abadden - Sentenced To Death (2010)
Some nice British thrash; equally hard to believe that this is the band's first and last album. Maybe not the most original material, but well-executed enough to suggest plenty more to come in future years... alas not to be.



Aevangelist - Enthrall To The Void Of Bliss (2015)
It's terrifying - the sound of some Lovecraftian void come to life.



Ahab - The Boats Of The Glen Carrig (2015)
I got this just before going to Bute, and every time I hear the opening moments of 'The Isle' I'm right back there on the ferry over the sparkling sea. I was a big fan of 'The Call Of The Wretched Sea' years ago, but missed their intervening career (and most contemporary music to be honest) until now. A bit has changed; shades of Opeth and My Dying Bride have joined (and perhaps usurped) the funeral doom of 'The Call Of The Wretched Sea'; I look forward to filling in those blank years to see how the journey was made.




The Alexander Brothers - These Are My Mountains (1966)
The Brothers are uncomfortably close to easy listening, which is why they are often found in charity shop record baskets with Jim Reeves, James Last and co. They're professional and well-rounded enough to stay just above the line, though I wish they'd lay off the Disney sounds which attempt to fill every vocal break.



Horace Andy - Skylarking (The Best Of)
I only just found out that Horace Andy is the voice on Massive Attack's 'Angel' - how 'bout that? A couple of Massive Attack tracks are actually thrown onto here, which is perhaps a disservice to his own material, which is almost always better than the Massive Attack cuts anyway (since 'Angel' doesn't make it on here). His haunting ghostly voice floats through the tracks like the Skip James of reggae.



...And You Will Know Us By The Trail Of Dead - Source Tags & Codes (2002)
A band whose name I was very familiar with but had never really listened to. Georgia put me onto them when she chose 'Baudelaire' as one of her daily songs (we send each other song links), and that was enough for me to snap this one up.



Arab Strap - The Red Thread (2001)
I remember this as being a stronger album somehow. The highlights do encompass half the album to be fair; 'Last Orders', 'Love Detective', 'Screaming In The Trees', 'Haunt Me' and 'Turbulence' I'd be happy to stand up alongside the finest Strap works, but that does still leave half an album of Arab-Strap-By-Numbers. Perhaps this marked the ending of the classic period of the band.



The Beatles - Magical Mystery Tour (1967)
The Beatles always had great album covers... in the UK. One look at the cover output from their US label tells an entirely different story however. This is an American cover for a record that threw together a few new songs with some past singles, and christ is it a turkey. The vomit yellow colour, and what is that turquoise? Lightning? Lava? Let's not even talk about the band name, or why the titles for the first half of the album are bigger and curved while the others are small and straight, or indeed why you would need song titles on the cover in any case, or indeed the incredibly pointless blank white bar underneath the photograph. As for the music, the new stuff is a bit ropey, but any album that offers you 'The Fool On The Hill', 'I Am The Walrus' and 'Strawberry Fields Forever' is a success in my eyes.



Berlin - Pleasure Victim (1982)
I do enjoy a good bit of new wave synth, and combined with a cover that appears to foreshadow 'Videodrome' and you're surely onto a winner. Classic single 'Sex (I'm A...)' certainly is a winner. Whether intentional or not, the dual vocals give a wonderful comment on the endless possibilities of female sexuality as Terri Nunn declares herself (among other things) to be a goddess, a slut, "your babe", a dream divine and a little girl, while our male vocalist runs us through the dreary sterility of the male equivalent, intoning repeatedly "I'm a man". The album as a whole is still a little too much on the pop side for me, the title track embodying this struggle but coming out on the right side.



Bitch Alert - ..rriot (2002)
Two Finnish riot grrls... and a guy, who at least has the sense to keep out of the way at photo shoots. This is all good stuff, if not an original style, but that's also the problem; it's just good, never great. It's never not good, but you need a few high points on an album.



Bizarre Inc - Playing With Knives (1991)
I've already discussed 'Plutonic' at greater length in a past post; the other three tracks are all differing mixes of 'Playing With Knives'. The Quadrant Mix breaks from my traditional rule that longer is better, the Quadrant Mix Radio Edit being a far superior offering at half the length as it distills the essence of the track perfectly.



Blur - The Great Escape (1995)
I was in no rush to re-obtain this, but there was a gap between the self-titled album and 'Parklife' that eventually had to be filled. Those are both classics, this is not. Even the singles here are lacking, with the obvious exception of 'The Universal'. Only 'Fade Away' and 'He Thought Of Cars' seem to offer much of interest, and the album's pointlessness is summed up by the closing track - a re-working of 'Parklife's 'To The End', in mixed English and French. Blur might have won the big media single battle, but putting 'Morning Glory' up against this is not even a discussion.



Captain Beefheart & His Magic Band - Trout Mask Replica (1970)
Edgar Broughton Band once received a letter from the representatives of Mr Van Vliet requesting/demanding that they stop copying his style... and I now see why, although the Broughtons are more in a blues rock tradition while Beefheart is more arrhythmic and ragged.



Darkthrone - Dark Thrones & Black Flags (2008)
These days I find that I actually prefer the 'new' Darkthrone of crust-punk and Motorhead influence even to the legendary black metal trilogy era. How can you not extend pinkie and forefinger to the forest at the sound of 'Witch Ghetto', or glory in the shameless fun of 'The Winds They Call The Dungeon Shaker'?



Bruce Dickinson - The Chemical Wedding (1998)
The first thing that hits you is that it initially sounds a little heavier than Iron Maiden. Then BOOM! you're hit with 'King In Crimson', 'Chemical Wedding' and 'The Tower', back to back to back. Better than anything Iron Maiden had done in years, this is the album that got Bruce his rightful job back. The cover is kind of fascinating too, simultaneously great and awful.



The Doors - The Doors (1967)
The fact that my reconstituted collection lacked a single Doors album was the kind of omission that kept me awake at night. Now I can sleep again, at least until I wonder how it is that I'm living without 'Waiting For The Sun'.




Nick Drake - Made To Love Magic
I'm always wary of the posthumous rarities compilation. An acoustic version of 'River Man' when the strings are essential to the track, an alternative version of 'The Thoughts Of Mary Jane', another version of 'Three Hours'. So what? Holy shit is so what. 'Thoughts Of Mary Jane' surpasses its album cousin with an impossibly tender electric guitar replacing the woodwind. The absence of strings on 'River Man' is barely even noticed, the performance alone is so compelling. And there are 'new' songs incredible to listen to, 'Joey', 'Clothes Of Sand', 'Rider On The Wheel'. What a talent.



Anne Dudley & Jaz Coleman - Songs From The Victorious City (1990)
An interesting mix of Islamic and Egyptian musical traditions with ambient samples and early 90s dance music conventions, with suitably evocative titles like 'Minarets And Memories' and 'Ziggurats Of Cinnamon'. Perhaps a little too much similarity of sound as it winds on, but a great ambient record in the truest sense.



Earth - Primitive And Deadly (2014)
Earth have added vocals to a couple of tracks, which is always a risky move, but one that thankfully pays off. Other than that, this is classic Earth, perhaps grown even longer with an average track length of around 9 minutes, but none of it is wasted and really; who can resist an album with an opening track titled 'Torn By The Fox Of The Crescent Moon'?



Eek-A-Mouse - Wa-Do-Dem (1982)
A biddly bong, a biddly bong bong de bong. Wa oh. A wa wa oh oh oh.



H.P. Lovecraft - Dreams In The Witch-House: The Complete Phillips Recordings
Not only did they steal the author's name to use as their band, not only did they use his story titles like 'The White Ship' and 'At The Mountains Of Madness' (both, but especially the latter, ranking among the most incredible glorious moments of psychedelic rock ever committed to the recorded format), but they only went and signed themselves to Philips Records, Phillips being of course old Howard Lovecraft's middle name. This collection consists almost entirely of their first two 1967 and 1968 albums with a couple of single cuts thrown in, but that's just fine with me.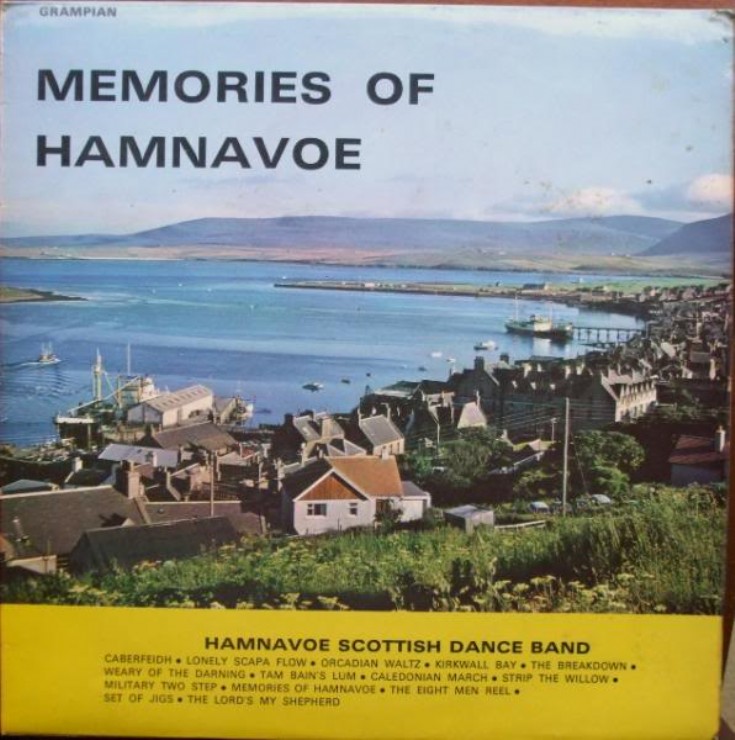 Hamnavoe Scottish Dance Band - Memories Of Hamnavoe (1972)
Taking their name from the Viking name for Stromness in Orkney, this is actually a really cracking record. The unexpected highlights are actually the vocal tracks, 'Lonely Scapa Flow' and 'Kirkwall Bay' could blend seamlessly into a Fallout game soundtrack



Iron Maiden - Iron Maiden (1980)
Been there, done that and of course bought the t-shirt, literally in the case of this album. I'm one of that small group who actually prefer Di Anno era Maiden to Dickinson. Not to take anything away from Bruce (I have some of his solo stuff after all), but there's a punkier, grittier edge to the band on their first two outings.



Korn - Korn (1994)
It's hard to think of Korn without also thinking about all the crap that they 'inspired' in subsequent years. And it's also hard to listen to all that "I'm so fucked up" whining. It was unique in its time though, and it's also undeniably good in all it's nu-metal primitivism and occasional outbursts of melody. Still, it's not something I'm going to listen to all that often.



Mammoth Weed Wizard Bastard - Noeth Ac Anoeth (2015)
I loved this band from the moment I first heard them, and yes, I did purposefully investigate them because of the random-doom-metal-band-name-generator moniker. 3 tracks, 50 minutes, and it sets its stall out literally from the first second. It's all sounding pretty good, and then the female vocal kicks in and puts it to a whole other level. There's uneven moments, and even I am forced to admit that 30 minutes is a touch too long for a single track, but I greatly look forward to seeing what these Welsh guys-and-a-girl produce in future.



Metsatöll - Äio (2010)
You pretty much know where you are with Metsatöll by now, and here they produce another 14 tracks of themselves. The only problem is that they've done it all before, and better. Perhaps it's just my mood - you know you're getting too picky when you're saying all that Estonian-language folk metal sounds the same - or perhaps they really have run short of ideas.



Murderdolls - Beyond The Valley Of The Murderdolls (2002)
15 tracks is too much on pretty much any album, I reckon. Less is often more. OK, so they're short tunes, but if they're also 15 examples of pretty much the same thing then you're going to be stretching it. That's the main problem here, there's a couple of really good tracks (She Was A Teenage Zombie, Die My Bride), but everything else is pretty middling.



Pet Shop Boys - Actually (1987)
I'm not sure which is more surprising to people; the revelation that I own a Pet Shop Boys album, or the revelation that I own more than one Pet Shop Boys album. Yes, I'm a fan, and I offer no apologies for that. If you're looking for a musical defence, this album contains 'Rent', 'It's A Sin' and 'Heart', and you can't argue with that.



The Pipes and Drums Of The Royal Scots Greys (2nd Dragoon) - Scotland For Ever (1970)
Now I love a bit of bagpipe as much as anyone, and sure enough I'm still a sucker for all that shortbread tin stuff, but I find it hard to listen to a whole album of military bagpipe. In this I am not at all helped by the record player of late, which in its Chinese cheapness has taken to fluctuating around speeds probably somewhere around 31-34 rpm, but rarely 33 1/3.



Ruby The Hatchet - Valley Of The Snake (2015)
It fades a little after the opening salvo of 'Heavy Blanket' and 'Vast Acid', but by then it's already done enough. They're maybe a level below Uncle Acid & The Deadbeats, but this is still worth your time.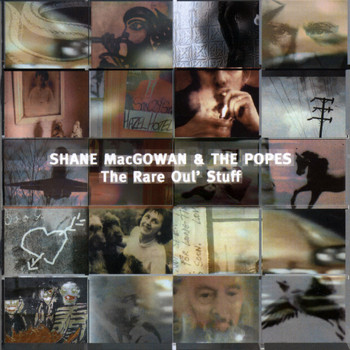 Shane Macgowan & The Popes - The Rare Oul' Stuff (1998)
Having never experienced Shane's post-Pogues offerings, I wasn't sure what to expect here, especially from the dreaded rarities compilation. His voice is a little lower but no less poetic (and no less slurred), and the mix of regret and jubilation is all the more poignant for the passage of time. The fascinating 'Christmas Lullaby' sees him singing to his children like an old alcoholic who knows he's about to leave this world, a pretty musical backing and heartbreaking poetry delivered in a flat, unmelodic voice yet full of expression and depth. 'Victoria' properly unleashes Shane's punk potential, 'Rock And Roll Paddy' is a song that no-one else could make, 'Donegal Express' takes you back to 'Rum, Sodomy And The Lash', 'Minstrel Boy' takes you back to 'If I Should Fall From Grace With God'. Great stuff.



The Velvet Underground - The Velvet Underground & Nico (1967)
Welcome back, old friend. Ah, welcome back.



Wailin Storms - Shiver (2014)
The voice of Danzig meets the music of... Danzig? It lacks a little essential something, consistency maybe, or variety, but it's still good and it's got a great cover. What I often find lacking in current music is the production. There's no time taken over levels, everything gets pushed together and put at 10 and it lacks definition. The art of the studio engineer has been pushed aside for ProTools.
Saturday, April 2nd, 2016
---
10:35 pm
I'm working through the discs of 'Simon Schama's History Of Britain', though 'Simon Schama's History Of The English Monarchy' seems more appropriate. Which is largely alright, since I happen to know very little about said monarchs; the Kings and Queens I know of and learned about are little mentioned here at all. Kenneth Macalpin who united Scotland, David, the three Alexanders. Balliol and Bruce are here, but only in as much as they relate to England. Perhaps I have a touchy nationalist nerve after the referendum, but a few things irked me. The first few times were on behalf of the other 'celtic' nations; Wales waits quite some time to be mentioned at all in the series and when it is Mr Schama uses the word 'superior' to describe the English kingdom in relation to it. He is very critical of Robert the Bruce and William Wallace, and describes the various wars of independence of Wales and Scotland as becoming inevitable once those nations start to fight back, not at the point they are invaded by a foreign would-be conqueror. Edward I is treated very lightly here, lionised and promoted as a great visionary leader trying to rightly glorify his reign, at which point much of Scotland begins to cry "get tae fuck, ya bawbag!". Worse is to come in the episode about Elizabeth I and Mary, Queen of Scots, in which he is practically masturbating over Elizabeth's glory while describing Mary as a "whore".

Is this all just me? Have I become one of Those People? The letters page of The Herald following the original airing of the series certainly shows that others felt the same;
"Interviewed by Rebecca McQuillan (November 18), Simon Schama makes it clear that his view of Irish and Scottish history is that when England wasn't involved, nothing was happening."
and
"Schama is right when he observes that a totemic treatment of the other British countries would have been an insult, and pointless, but in dealing with them as peripheral bolt-ons to what is undeniably a History of England he has also produced a predictably skewed version of the English story"
while that most dangerous of things, a lone blogger, wrote
"However, after 1066 the programme became offensively Anglocentric. Henry II of England, for example: he is introduced as "one of our greatest kings" — sorry, pal, he's nothing to do with me."
Well, indeed.

The BBC perhaps made an attempt at redressing the balance when they commissioned the 'A History Of Scotland' series. While I'm renting 'A History Of Britain' from Lovefilm, 'A History Of Scotland' sits in a nice personally-owned box-set on my shelf. But even our poor Mr Oliver can't catch a break it seems;
"The BBC spectacular has driven a wedge right into the middle of civic Scotland and its academic elite. On one side are those who claim the series finally offers a genuine – and visually stunning – perspective on the nation's past. On the other, a group of senior historians who claim it commits the ultimate sin: that of pandering to English perspectives."
reports the Independent. Did I miss this? Apparently so;
"Academic advisers stormed out before programmes were completed. Professor Allan Macinnes of the University of Strathclyde resigned from the series' advisory board after its first meeting. "I thought the whole production was dreadful," he said. "The first script I got was so anglocentric I couldn't believe it. It was written on the basis as if Scotland was a divided country until the Union came along and civilised it. At the time, England was divided, France was divided, Germany didn't even exist. I would like to see a wider European context."
and
"Another renowned Scottish historian, Professor Tom Devine from the University of Edinburgh, has revealed he turned down the offer of a place on the board for the programme and took umbrage over the choice of presenter."
Poor Neil. Historians can be a hard bunch to please, perhaps because each gets used to talking about centuries-dead people as if they knew them personally. "Elizabeth knew that...."; did she? Did she tell you that? Or does it just suit the narrative you're trying to impose?

I recall a visit to Dirleton Castle a few years back, where the person on the admissions desk began, without any prompting other than my attempting to gain members entry to said castle, criticising at length every other historian who wasn't him. I contributed very little to this diatribe, for he had that way of people who want to talk at you rather than with you, except when eventually he mentioned in passing Yester Castle. "Oh", I said, interested for the first time, "do you know much about Yester Castle?". Any thoughts that my great patience might now be rewarded with some snippet of interesting information was quickly dashed as he said that yes, he did, but he wouldn't tell me anything about it because it would all be in his upcoming book. Historic Scotland are paying you to be an informative guide! You're a fud, son.

But that's the trouble with history, you can twist it any old way you fancy and the more removed you get from the time period, the less accurate any details are likely to be.

But as I said at the start, I am still able to quite enjoy this series at times because I know so little of the English monarchy prior to the union of the crowns. And who wouldn't enjoy the parade of costumes in portraiture. Perhaps the most amusing revelation was that my present arrangement of facial hair was particularly popular among parliamentarians during the English Civil War, especially the young and dashing out to impress their ladies, and fortunately the style was not sported by Cromwell himself.

As I think further on the sort of person I want to be, I realise that I want to be a well-dressed person. I would rather be abroad in finery than in soft comfort, though the two are not necessarily mutually exclusive. Dita Von Teese said in her 'Burlesque' book that she never lounges at home in pyjamas or sweatshirts, she must always be full of glamour and allure. It's a lifestyle, a way of being. For a King or Queen it would be no different. I feel my life should be aesthetically pleasing, that is important to me. If my life was to be nothing more than a series of pictures of me looking smart in places that were of my liking, then that might be enough.